Technique Updates & Support Seminars for Graduates


Because the field of subcellular psychobiology is so new and rapidly changing, how does a person involved in this field stay abreast of new developments? In other areas of science, there are magazines and conferences that a person can attend. At present, this field does not yet have that kind of infrastructure, so instead we address this issue in different ways.

Unfortunately, for people who have simply taken a class or two, we generally don't offer direct support afterwards. At one time we tried to do it, but this was not sustainable - we simply didn't have the resources for it. Thus, these students keep updated as we slowly publish new material. Unlike a person who has not taken a course, these students find these new books very useful, because they understand the implications from their personal experience in class.

We also offer another approach for keeping abreast of changes, or deepening understanding. We have an online forum so students - and any interested public - can communicate and form personal connections. In the small field we're in at present, this can be both fun and useful, allowing you to find other pioneering colleagues who also share your interests.

After a class, their teachers are their primary contact persons. Most students continue to practice with their classmates or students from other classes. (Students make arrangements with each other via the therapist forum.)


Certification
There is another route for keeping up to date, but it is not suitable for everyone. After a student finishes the therapist class sequence, they are eligible to test for certification by the Institute. If they are accepted, these therapists are kept updated through seminars put on via the internet as new discoveries are made and new processes or techniques are introduced. They also can assist in classes, which is another excellent way of enhancing therapeutic skills. Occasionally a certified therapist is asked if they want to volunteer to work with the Institute's research or clinics. (See course #190.)

Once a private practice therapist is certified, they have mentors assigned to them for the first year: this gives them monthly coaching, and a supportive group setting for questions about client issues. They also have the Institute's clinics acting as backup for their clients.
Support TeleClasses for Students and Graduates
Internet seminars for students who have already taken our courses are occasionally available. Because this field is changing so rapidly, these short classes are designed for our students who want to keep up to date on new or updated techniques or processes. We announce them on the '
Updates calendar
' with contact information to sign up. Generally they are only for certified therapists, but occasionally we open a seminar to people who have taken a class.
Seminars are announced via email and put on the support calendar that can be accessed from this website. (If you are unsure about your time zone, you may find the following website useful:
www.timeanddate.com/worldclock/full.html
.) Archived podcasts of the lectures are available to certified therapists on the certified therapist's webpage.
Spiritual emergencies
People doing meditation or deep therapeutic processes might all of a sudden find themselves in a 'spiritual emergency'. These experiences can look like a psychosis or other mental illnesses. It is therefore a part of becoming a certified therapist to know about these problems, how to do differential diagnosis, and appropriate treatments. The school has several teachers in this area: Dr. Celine Guerin (Switzerland in French or English), Agata Szyplińska (Canary Island in Polish or English), and Nemi Nath (Australia in English or German). For more information see course #160.
---
Certified Therapist Support Coordinators
Amy Zook
Email:
Phone: +1 509-594-5648
Language: English
Country: USA
Arkadiusz Glowacki
Email:
Phone: 603 059 545
Language: Polish
Country: Poland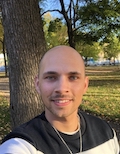 Julien Roux
Email:
Language: French
Country: Canada
The Student Coordinators coordinates the process for students to become ISPS certified therapists.
---

…or visit our Forum
---
Revision History
Jan 29, 2014: Update of this page to support the new way we teach the courses.
Nov 27, 2008: First version of this webpage.